Oracle Prime
Enterprise PPM in the Cloud
Oracle Prime enables you to evaluate, prioritize, plan, manage, and execute projects and programs via an enterprise project and portfolio management solution. Prime is a cloud-based solution with a set of tools that allows executives, project members, and field users to deliver projects efficiently with confidence.
Watch and Learn! Prime and Me
Prime Version 17.7 is just out and packed with new functionality.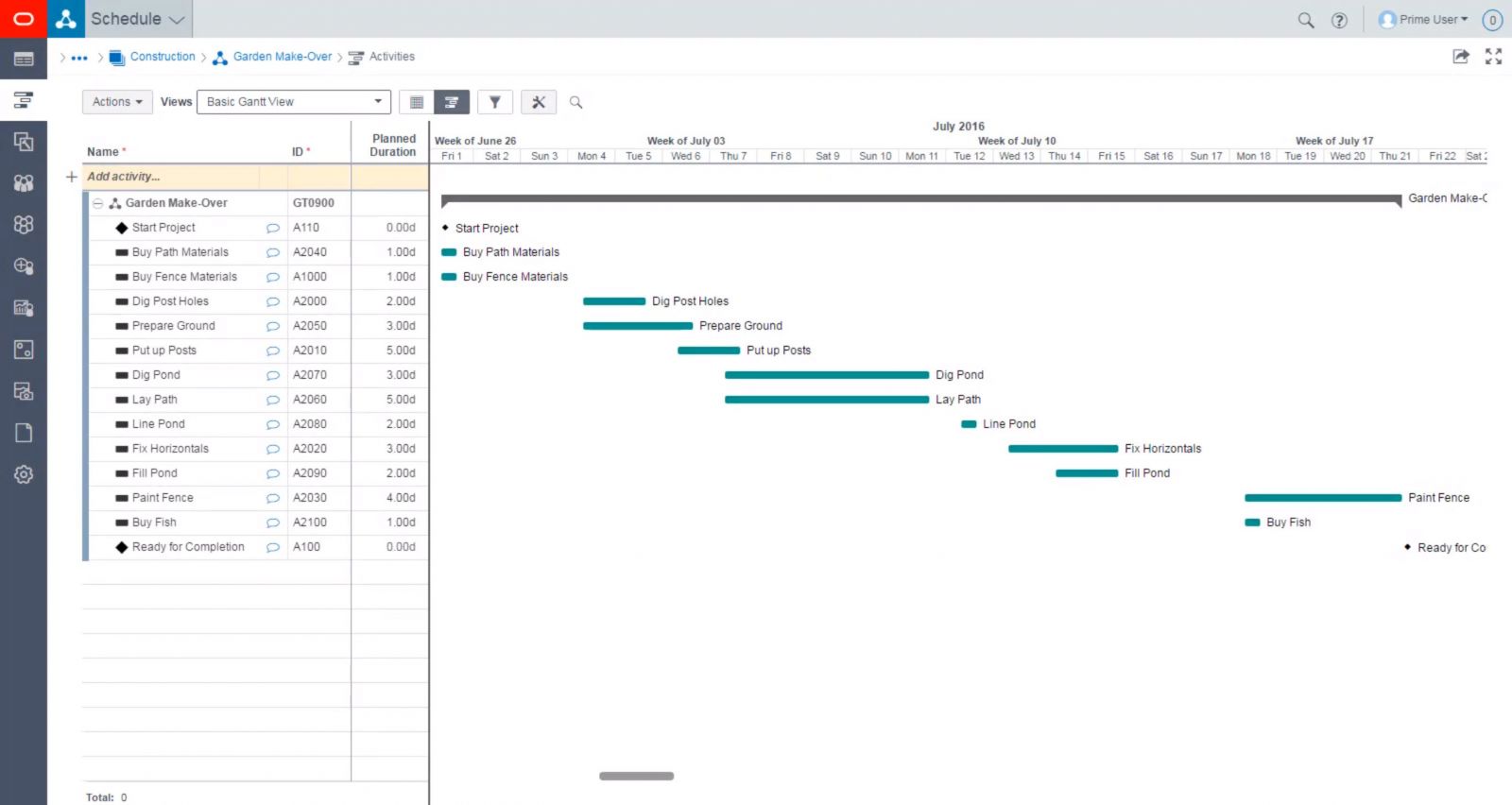 Oracle Prime is a cloud based enterprise solution that allows users to manage all aspects of project management and project pipeline prioritise through portfolio management. Some of the key features of Prime include real-time visibility in to project cost, schedule, risk and performance information, which allows project managers and stakeholders to make the right decisions.

Prime provides tools for portfolio managers to evaluate multiple scenarios and arrive at an optimal plan to allocate financial budgets that are in line with strategic goals. Cloud based risk analysis using risk registers and Monte Carlo simulation capabilities allow project managers and risk specialiststo analyze potential impact on project. In-built enterprise social collaboration features allow project teams to communicate effectively in real time and manage project planning, monitoring, execution processes efficiently. Flexible and powerful dashboard and reporting capabilities allow stakeholders to have critical information at their fingertips.
Key benefits
Leverage the superior performance, scalability, and reliability of a 100 percent cloud-based solution
Gain visibility with an integrated project planning, execution, and monitoring solution
Foster project team collaboration with built-in social tools
Provide mobile access that is optimized to support critical processes
Empower users with a highly optimized, context-based interface
For more information, click here