ScheduleCleaner For Primavera P6 XER and XML Files
ScheduleCleaner is an essential tool for all schedulers and project professionals who work with the Oracle® Primavera P6 software and exchange schedules or maintain the databases and schedule.
The software allows users to remove, convert or anonymise sensitive data within existing XER and XML project files before sharing them with other project stakeholders or uploading external project files into a P6 database.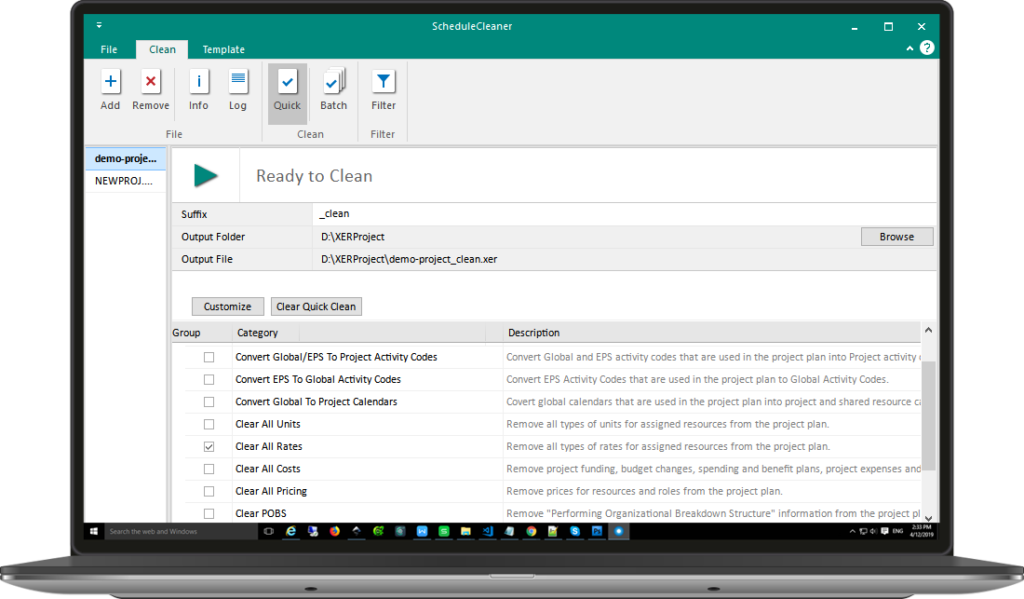 With ScheduleCleaner you can:
Remove more than 80 categories of project data including POBS, Risks, Costs, Units, Notes plus other data.

Convert Global to Project data (Activity Codes, Calendars) and vice versa

Anonymise or mask resource names, costs, and other project data

How it works

ScheduleCleaner produces a filtered copy of the schedule when cleaning files, which can be further shared with various project stakeholders.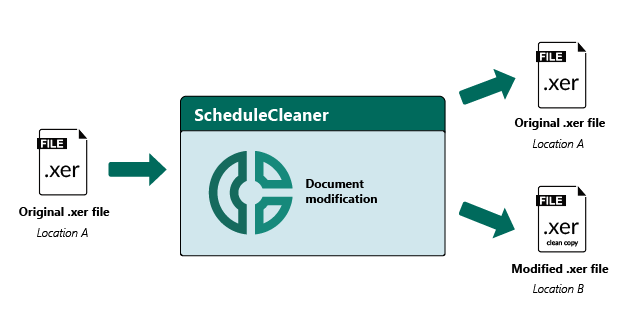 This approach ensures that the receiving party has access to only the project information found necessary for them to perform their assignments and all other confidential data within the project schedule remain visible only to the owner of the original project file.
Example - Remove All Pricing for Resources
Before

 
 
After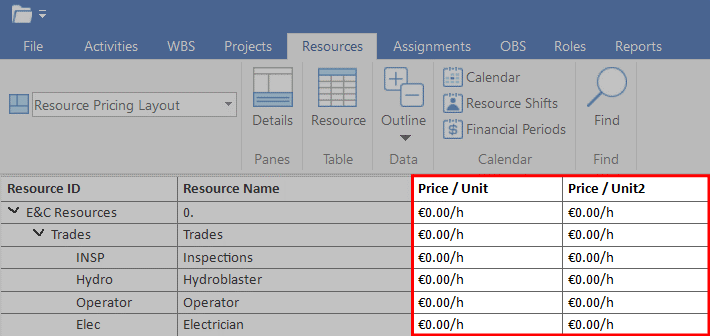 The same principal results apply to removal of all other data categories.
Example - Remove all pricing/resources rates 

Example - Anonymise Resource names

Example -  Remove Project Progress & Actuals
 

 
Why choose ScheduleCleaner - Keep you P6 database clean and securely share sensitive project data
ScheduleCleaner provides you with a fast and simple way to control the sharing of sensitive schedule data when having to provide files to contractors, owners, managers or other internal and external stakeholders.It also offers an effective solution that can be used to remove or modify any project data when having to import external files into a P6 database, which reduces the risks of polluting the database with unwanted data. With ScheduleCleaner you can additionally define templates, save them and later apply to one or multiple project files, which allows you automate and scale this process, translating into enormous time savings and optimized workflows that will allow you to manage projects more efficiently.
Resources
Find Out More
Contact one of Milestone's expert advisors today to learn more about ScheduleCleaner on: +44 (0) 208 326 5760.