We have moved!
After 13 years in our old office at Westgate we are pleased to announce that we have moved to a superb new location in West London, close to the M4, with effect from 6 March 2017. We believe the new office and enlarged training facilities reflect our ongoing commitment to deliver the best environment for our staff, our customers and our trainees.
Our new address is:
Primo Milestone Limited, Great West House, Brentford, London, TW8 9DF
Here we are: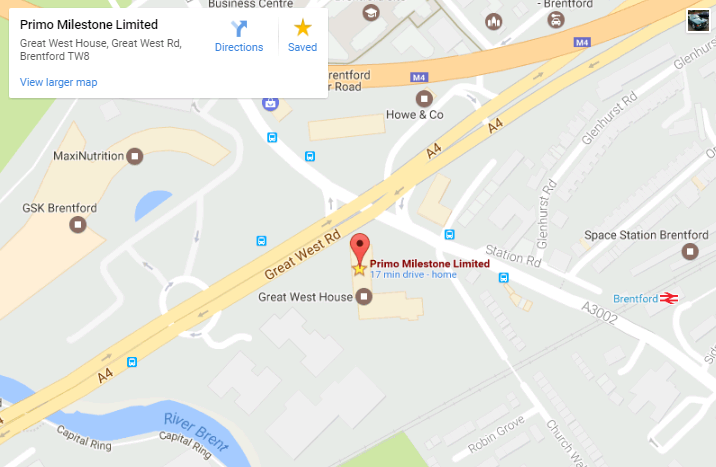 Click here to view on Google maps
Please Note: Public London training courses commence at the new venue on 13th March 2017
Feel free to contact us with any questions you may have concerning the new location or our services
Thank You Again for all Your Loyal Support…It's Very Much Appreciated!