XER Toolkit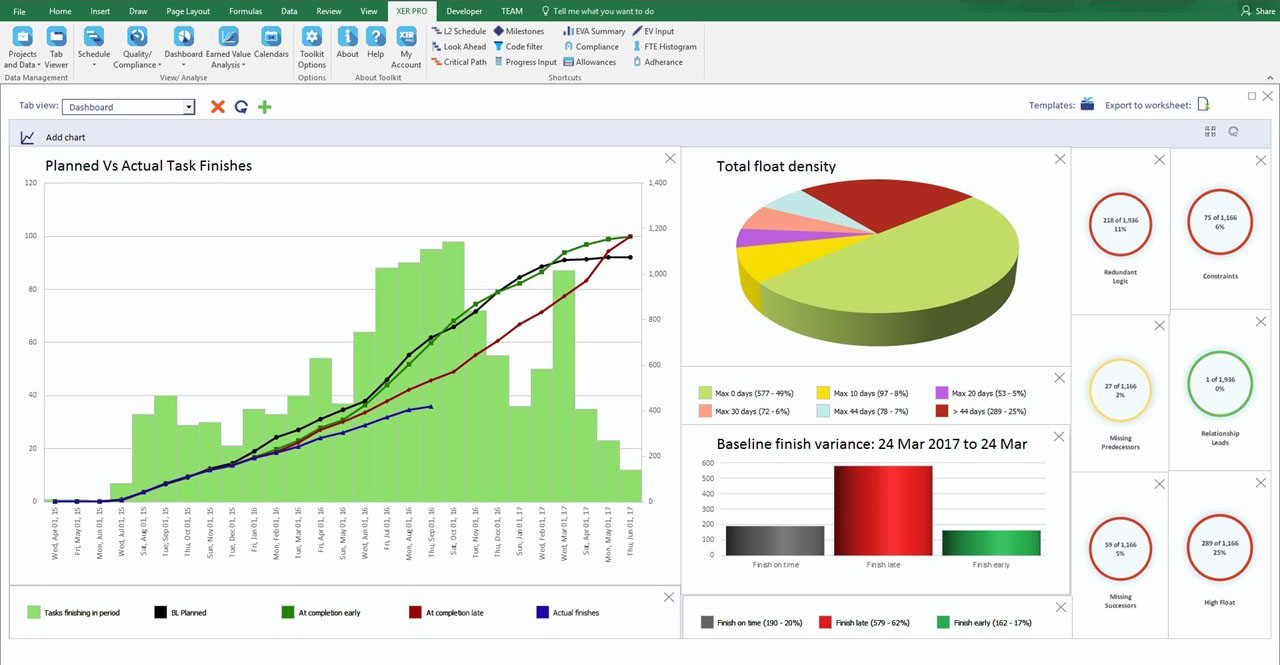 We have taken on the UK distributorship for XER Toolkit, a product that is already well known to many of our customers.
Devised by project professionals, the XER Schedule Toolkit is a cost effective, easy to use software application that converts data from complex planning software packages (such as Primavera P6, Asta Power Project, and Microsoft Project,) and enables you to view and analyse the information within the familiar surroundings of Microsoft Excel.
The Schedule Toolkit's primary objective is to help enhance the project planning process and ultimately drive improvements in successful delivery of projects to time and budget.
We do this in two ways: first, by providing automation tools to planners & schedulers that generally make life easier, freeing up time that can be better spent 'planning' and secondly, by providing the rest of the project community with intelligent access to the project schedule in a format they can understand and derive most value from.
From project directors to the troops on the ground, everyone involved with delivering projects can benefit from having the Toolkit to hand.

XER Toolkit features
Multi-Project viewing, analysis and reporting
Schedule viewer structured by WBS or Bespoke (activity code grouping) hierarchy.
Earned-value analysis (EVA) reporting and interrogation at any level, from project portfolio down to individual resource assignments
Resource full time equivalent (FTE) histograms made easy
Schedule Quality checker based on the DCMA standard, including summary reports and deep dive analysis.
Multiple version schedule comparison change checker
Calendar viewer and comparison tools
All outputs can be exported to beautiful, pre-formatted and functional Excel workbooks that can be shared with any Excel user.
 
More details of XER Toolkit can be found HERE